What is NEW in Direct Mail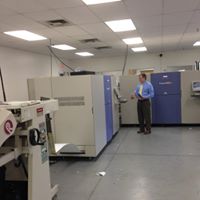 Direct Mail is an ever changing tool to capture the attention of your potential clients. We are seeing pieces highly personalized to the client. Personal means the copy and images are relevant personally to the recipient, not just adding their name.
In the past, it was expensive to produce letters that have personalized text and graphics. Today that problem has been solved! The PFM Group can provide you with a fully personalized letter with both variable images and text!
We deliver the solutions you need. An example of this is a customer that had multiple versions of a direct mail brochure. The piece was personalized on both sides. We utilized state-of-the-art inkjet technology to print plain paper and personalize the piece. Additionally, we gave the client the ability to change any aspect in the entire piece. The client can now vary the photos, offers, colors or whatever they can imagine! You can see the advantage as a marketer. You can drill down and give your potential clients a direct mail piece perfectly customized to their needs! Our clients can also take advantage of our cutting edge email services too, which will send an email the day before the brochure arrives. We track the mail and send each recipient an email when the piece is scanned by the USPS system. Our clients loves this one-two punch! We offer our customers a leg up on the competition!
The secret to our success is our cutting edge use of technology. We do our best to provide a solution that will help our clients achieve their goals and improve their ROI!
If you are interested in having The PFM Group assist you in improving your direct mail and email programs, contact us right away!
The award winning PFM Group provides a full range of printed business communications, fulfillment services, promotional products, social media and mailing solutions. We believe in giving the client excellent service and value for their money and we do so with a team approach.